2017 Comprehensive Plan Update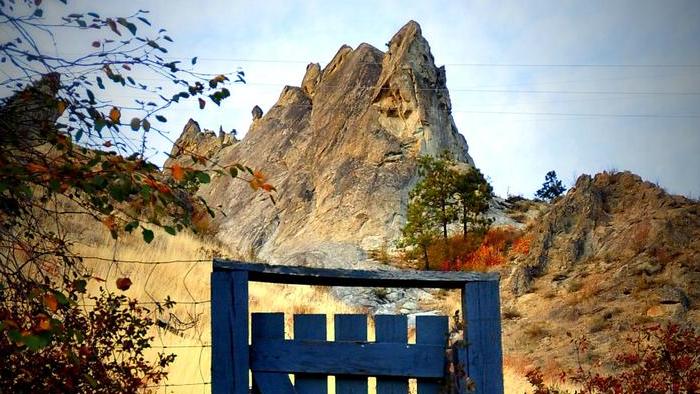 Chelan County was created in 1899 out of Okanogan and Kittitas Counties. According to the Census bureau, the county has a total area of 2,994 square miles and a population of 73,967. The County is led by 3 elected officials serving on the Board of County Commissioners, each representing a specific area of the county (Commissioner District 1, 2, and 3).
Chelan County's first Comprehensive Plan dates back to 1958. This visionary document provided guidance to decision makers about what residents hoped to see in their community. In 1990, the State of Washington passed legislation creating a new framework for local land use planning and regulation, commonly referred to as the "Growth
Management Act (GMA)." Within this new framework, a wide diversity of local visions for the future can be accommodated. However, the GMA established specific goals and requirements that all local comprehensive plans and development regulations are to achieve. The GMA, as amended, is found under Chapter 36.70A of the Revised Code of Washington (RCW).
The primary purpose of the periodic update is to ensure local plans and regulations comply with changes in state legislation.
Chelan County adopted a Comprehensive Plan in 2000 to comply with the GMA. The last mandated review and update to the Comprehensive Plan was completed in 2007, Resolution 2007-52, with additional updates occurring annually.
Existing Comprehensive Plan
Proposed Changes to Comprehensive Plan
Community Development is completing updates to several Elements of the Comprehensive Plan and is seeking public comments. As each Element is completed it will be noticed to all parties of record and a link will be added below.
Public comments and ideas are a vital part of the planning process. Comments are request by April 1st. Additional opportunity to comment will be given through the adoption hearing process. If you would like notice of new documents please provide your email or call our office.
Feel free to submit your comments by email, at cdplanning@co.chelan.wa.us, or by mail to Community Development 316 Washington Street, Suite 301, Wenatchee, WA. 98801.
Any questions can be directed to Lilith Vespier at (509) 667-6225.
Frequently Asked Questions