Public Works News
Chip sealing starts Aug. 7 on 2017 Preservation Roads
Posted By: Public Works on August 04, 2017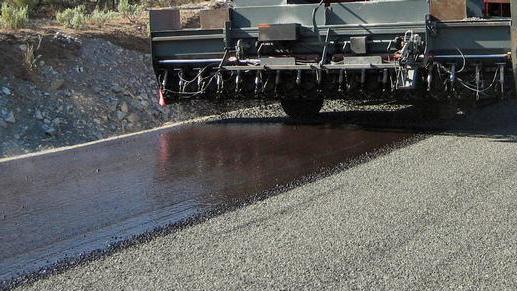 County road maintenance crews will begin chip sealing Preservation Roads on Monday, Aug. 7.
They will start in the Leavenworth District and move onto the Cashmere, Chelan and Wenatchee districts, in that order. Crews will be working 7:30 a.m. to 4 p.m. Monday through Thursday, weather permitting. Chip sealing should be done by the Labor Day weekend.
Roads scheduled for preservation this year are:
-- Leavenworth District: Camp 12 Road, Plain Ranches Road, Hazel Street, Hazel Lane, Wye Connector Road, Lake Wenatchee Highway, Maple Drive and White River.
-- Cashmere District: Bardin James, Zager, Fairview Canyon, Bridge Street, Iroquois Lane, Hay Canyon, Pioneer Way and Main Street.
-- Chelan District: Cagle Gulch, Union Valley Road, Antoine Creek and North Bradley Street.
-- Wenatchee District: Mission Ridge Road, Forest Ridge Road, Tamarack Place, Summit View Place, Pinehurst Place, Fircrest, Alder Court and No. 2 Canyon Road.
During chip sealing, motorists should expect minor travel delays. Expect to see one-lane, flagger-controlled traffic with up to 20-minute delays. Motorists are advised to find alternate routes when crews are in their area.
For more information about the chip sealing process, visit the Chelan County Public Works blog. Follow along on the crews' progress on the Chelan County Public Works Facebook page.