Horticultural Pest and Disease Board
Current Projects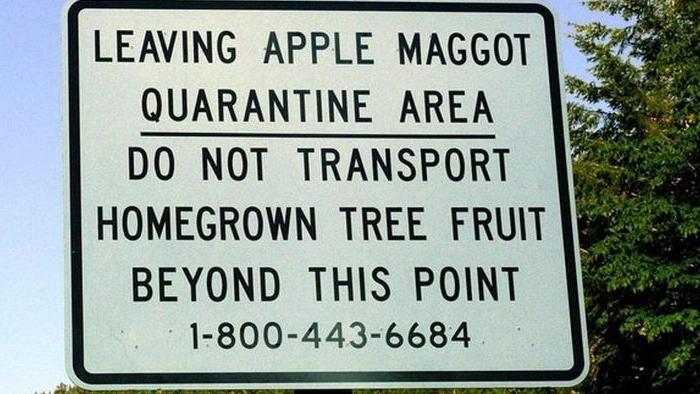 1. WSDA Specialty Crop Block Grant Proposal 2014
Goal
Reduce the Alternate Hosts of Fruit Pests
Reduce External Pest Pressure on Orchards
Perform Research to measure pest movement in response to this habitat manipulation
Evaluate this strategy through time; thus meeting the needs of commercial orchards
Background
Tree fruit is a large economic contributor to Central Washington, and provides employment and income to thousands of people. Fruit from Washington is rightfully Famous worldwide. With increasing demand and production, it is critical to control pests that have the potential to disrupt the sales of fruit in new and established markets.
Methods
Collaborative Research and Implementation
Removal of Feral Apple and Black Hawthorn within 1/2 mile radius of test orchards
Three year project to demonstrate strategy
Duplicated in Yakima and Chelan Counties
Why?
Each year the cost of controlling "Invasive Pests" continues to rise. The current management strategy for these Pests is effective yet costly. Reducing Alternative Hosts is a better method of pest management Cost of this strategy is high initially. After 5 years is less costly than sprays. Habitat Manipulation is an effective and more ecologically sound method of pest management.
Anticipated Outcomes
Reduced Pest Population
Reduced Spray Applications
Reduced Apple Maggot Detections
Increased Profitability
Attain/Maintain "Pest Free Status"
During the Growing Season, a prelimi-nary project was performed in multiple locations within Yakima and Chelan Counties. Potential Hosts surrounding fruit orchards were sampled for insect pests by trapping and fruit collection. Fruit samples were taken from Black Hawthorn and Feral Apples.From the Trapping and Fruit Sampling, multiple pests were found within a 1/2 mile radius of commercial orchards.
Apple Maggot Trapline
Leavenworth Area Apple Maggot Host Reduction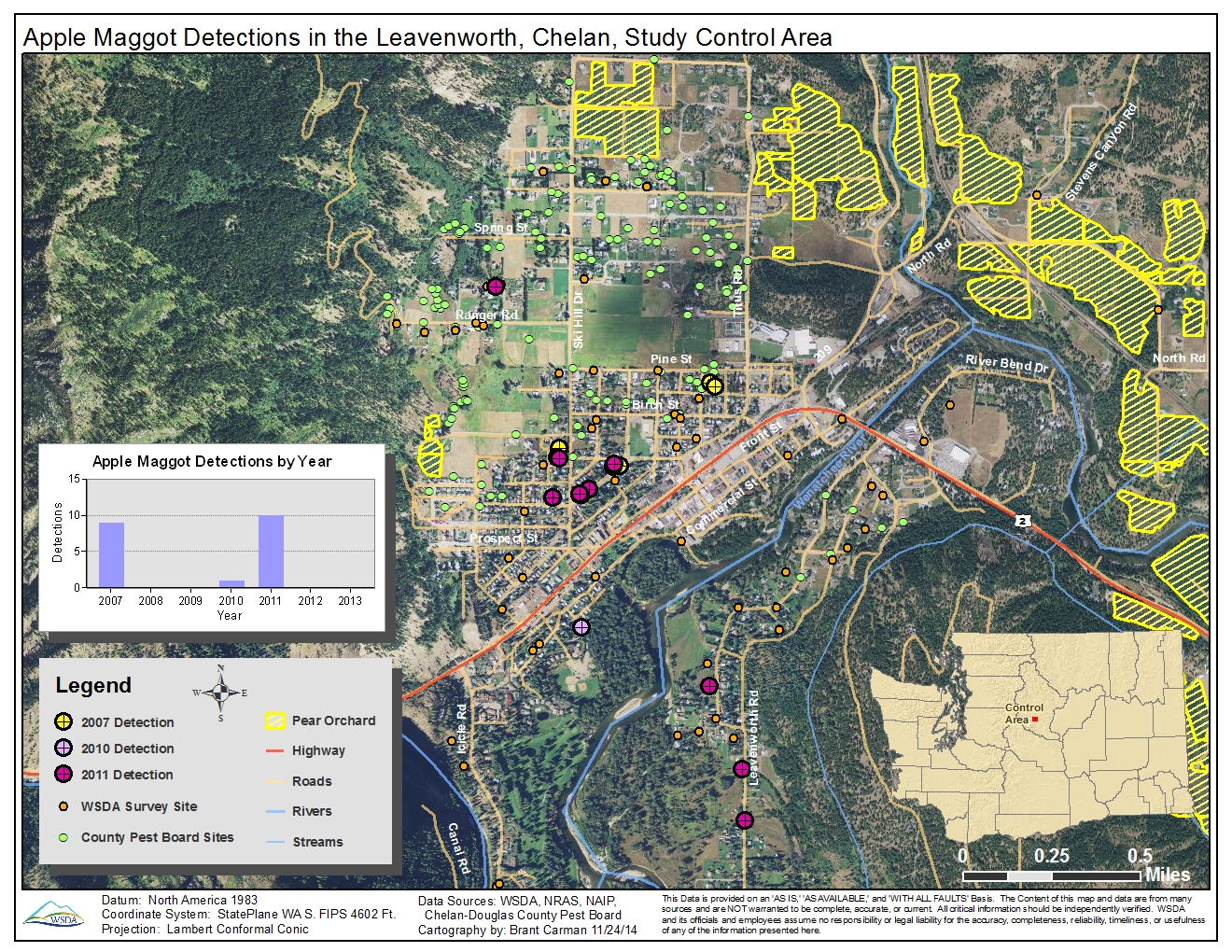 West Valley Area Apple Maggot Host Reduction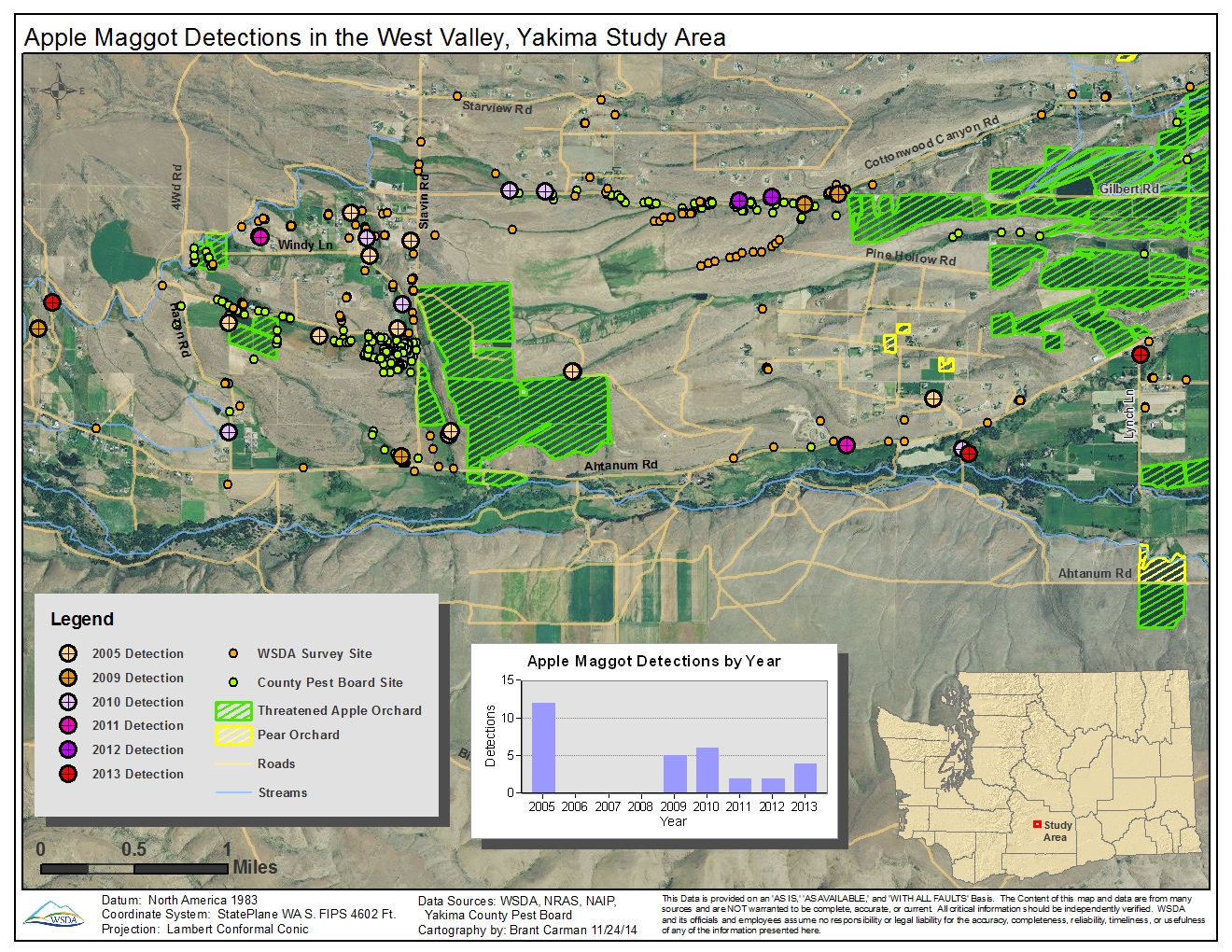 ---
2. Peshastin Blanket Project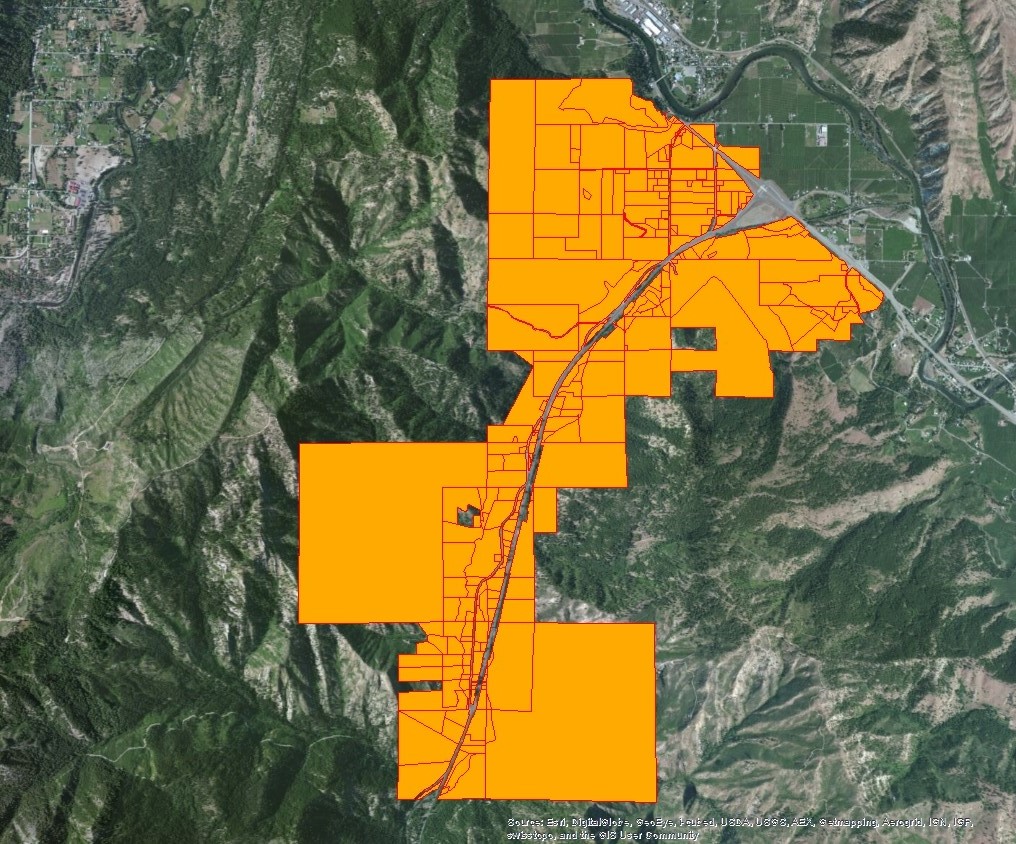 Posted: 01/02/2015 01:32 PM
Last Updated: 01/07/2015 12:12 PM