Weekly Road Maintenance Update: Nov. 5
Posted By: Public Works on June 25, 2018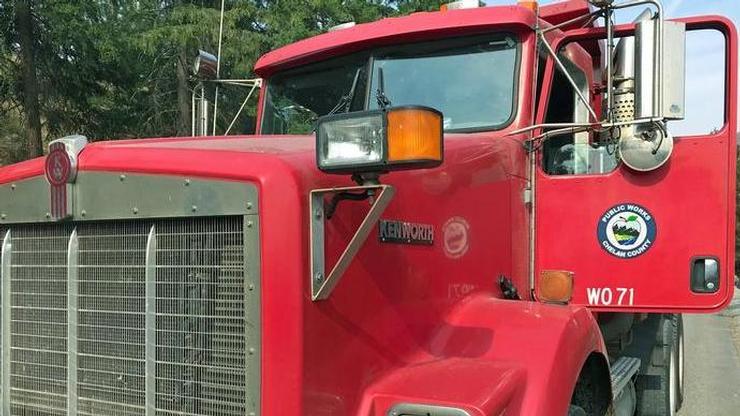 ROAD ALERT: PLAIN/LEAVENWORTH
A Chelan County contractor on Tuesday, Nov. 6, will finish up replacing recessed pavement markers along Chumstick Highway.
The project may create some minor traffic delays from 7 a.m. to 5:30 p.m. Motorists are advised that traffic will be at one lane, with flaggers and a pilot car directing vehicles. Please avoid the area if you can.
The contractor, Pavement Surface Control of the Tri-Cities, already removed the old markers and will begin laying the reflective markers in the center lane, starting at the northern end of Chumstick Highway (near Highway 207) and working its way south toward Leavenworth. Inclement weather, including rainshowers, did not allow the contractor to complete the project the week of Oct. 29
The Stemilt Irrigation District on Monday, Nov. 5, will be doing a water main replacement project at two locations on Hamlin Road – at the bottom end near West Malaga Road and at the upper end near Joe Miller Road.
The contractor, KRCI, will be working 7 a.m. to 5:30 p.m. Monday through Thursday, with Fridays optional. KRCI expects to be working until Nov. 21, with work beginning on that lower end.
No roads impacted by the project will be closed. The work area will be at one lane, with flaggers controlling traffic. Local traffic, which includes residents living in the area, is allowed through. If there are any delays, they will be minor.
The following is a list of regularly scheduled maintenance for Chelan County Public Works for the week of Nov. 5, 2018.
| | |
| --- | --- |
| District 1 (Wenatchee) | The crew will be brushing, mowing and cleaning culverts on 2019 Preservation Roads. |
| District 2 (Cashmere) | The crew will be removing some hazardous trees on Camas Road, from milepost 0 to 5. Motorists should expect one-lane, flagger-controlled traffic in the work area. Please plan for minor delays. The crew also will doing some equipment maintenance during the week. |
| District 3 (Leavenworth) | The crew will be assisting with hazardous tree removal along North Shore Road and Chiwawa Loop Road. On Tuesday, motorists should expect minor delays as crews work on Chiwawa Loop Road. Plan for one-lane, flagger-controlled traffic. The crew also will be cleaning out wet ditches and hauling sand for winter to its Plain pit. |
| District 4 (Entiat) | The crew will be cleaning the Moe Bridge as well as mowing on Entiat River Road, from milepost 6 to 10. And the crew will be chipping brush at the Dryden Transfer Station. |
| District 5 (Chelan) | The crew will be doing a culvert extension and shoulder stabilization work on Hale Road. Motorists should watch for one-lane, flagger-controlled traffic in the work areas. Minor delays are expected. The crew also will be repairing guardrail on upper Joe Creek Road (minor delays expected there). And the crew will be grading on South Butte and Bear Mountain roads (no delays). |