Solid Waste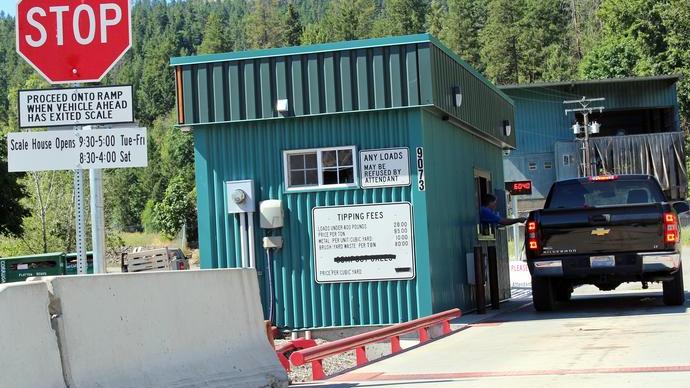 Call for Bids: Moderate Risk Waste Facility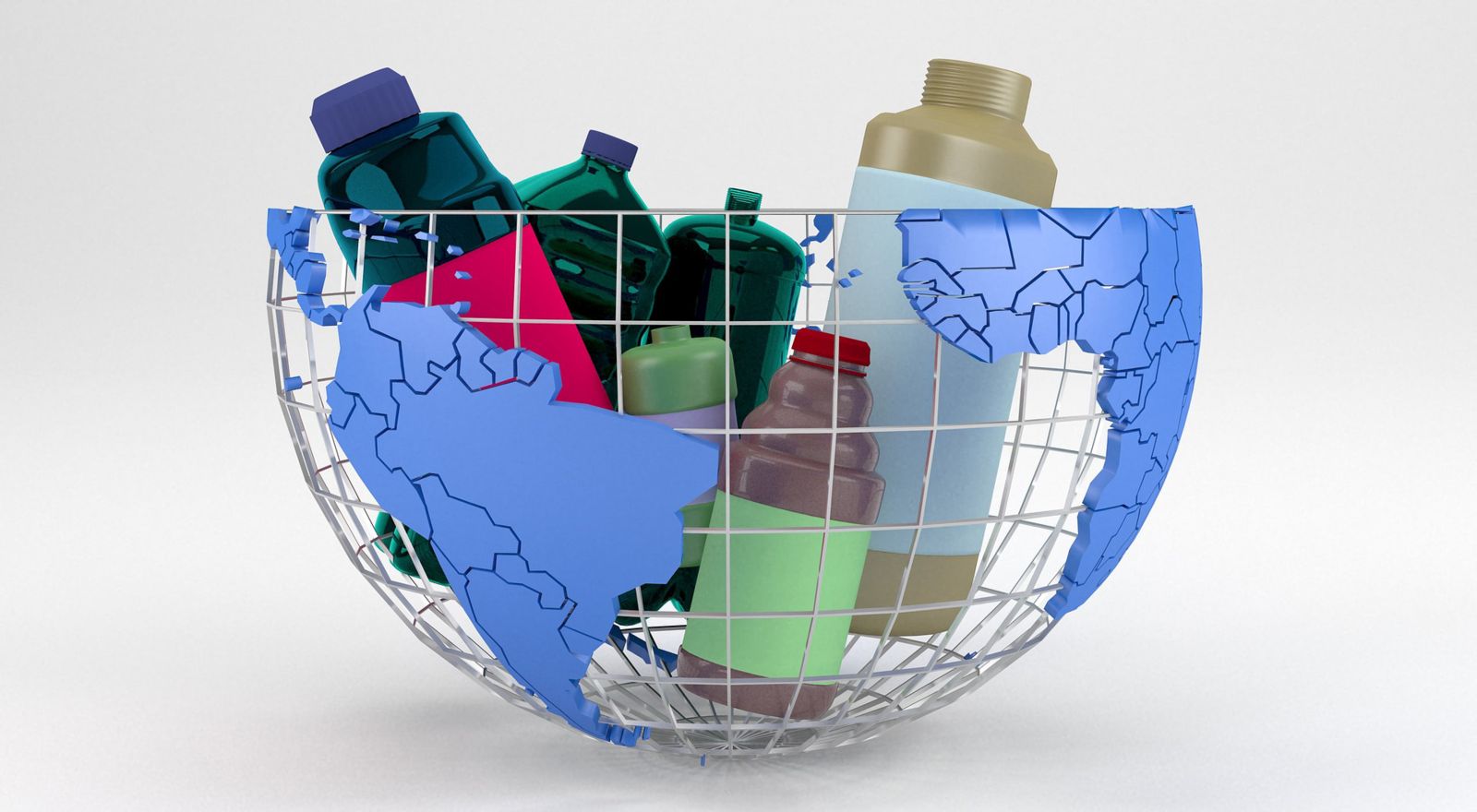 Chelan County Commissioners recently signed a call for bids on the Clean Solutions project, a moderate risk waste facility that will be built in the coming months.
The 5,200-square-foot facility will be open on Highway 97A, near All Seasons RV. Construction on the facility is expected to begin by spring 2019 and the building may be completed later that summer. It will be called Clean Solutions. The facility will give residents of Chelan County a year-round option for sfely disposing of their household hazardous wastes.
Bids are due by 9:30 a.m. on Sept. 11, 2018, when commissioners will open them at their regularly scheduled board meeting.
While you're waiting for the facility to be built, check out our blog on how you can safely dispose of some of those household hazardous wastes in your home.
Free wood chips at Chelan Transfer Station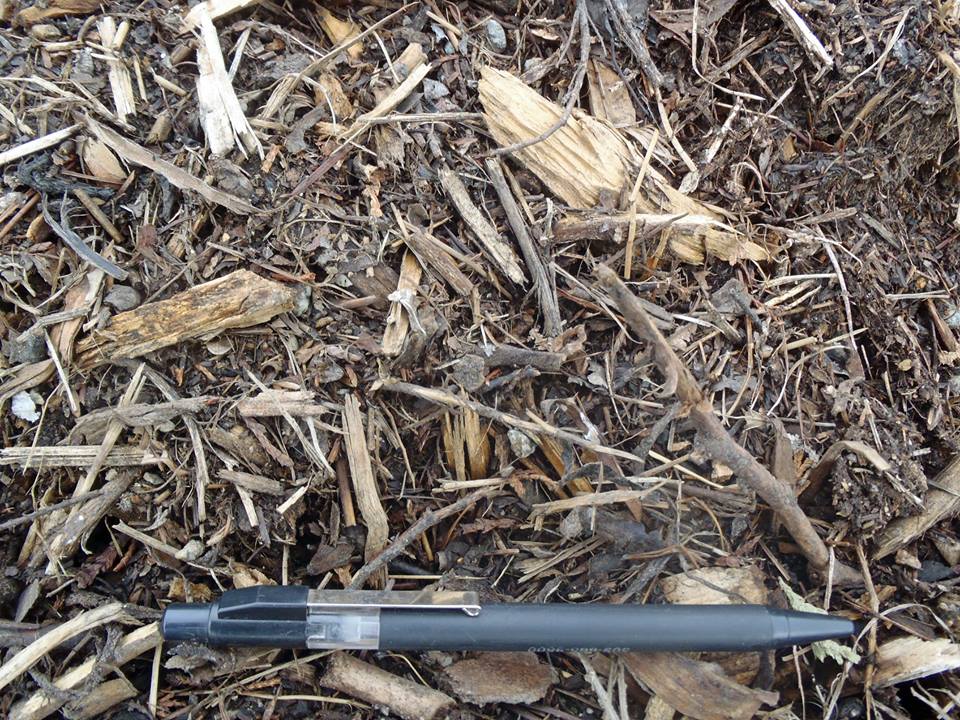 Free shredded wood chips are available to the public at the Chelan Transfer Station. The mulched product was made from the brush drop-off site at the transfer station and will be available for at least a month.
The shredded wood is a good source for bank stabilization, erosion control, moisture retention and weed control. Chelan County holds no liability for the mulched material.
People interested in the shredded wood chips will need to load the product themselves. So bring a shovel, gloves and any other necessities. Trailers are also welcome. Anyone interested in the material should enter the Chelan Transfer Station, 23235 Highway 97A, and check in with the attendant, who will direct visitors to the pile.
The Dryden Transfer Station also will be offering up free shredded wood chips in the near future. Join the county ListServ for updates on solid waste issues.
Dryden Transfer Station
Chelan County operates the Dryden Transfer Station. The transfer station is at 9073 Highway 2, one mile east of the Highway 2 and Highway 97 Blewett Pass road junction. Entry is only possible from the eastbound lanes of Highway 2. The transfer station can be reached at 509-548-5592.
Hours:
Tuesday - Friday: 9:30 a.m. - 5 p.m
Saturdays: 8:30 a.m. - 4 p.m.
The transfer station is closed on holidays.
Accepted types of payment at Dryden Transfer Station are cash or check only; we do not accept debit or credit.
Tipping Rates at the Dryden Transfer Station
| | |
| --- | --- |
| Brush/Tree Trimmings* | $80 per ton (minimum fee for loads under 200 lbs. is $10) |
| General Solid Waste (Garbage) | $95 per ton (minimum fee for loads under 400 lbs. is $20) |
*If you live in or operate your business in the apple maggot quarantine area of western Chelan County, you cannot bring brush or yard waste to the Dryden Transfer Station. You must bring your green waste to the day pit on East Leavenworth Road.
Recycling Opportunities at the Dryden Transfer Station
(Note: Due to market conditions and shipping costs, clear or colored glass is no longer accepted at the Dryden Transfer Station as a recyclable; glass can still be disposed at regular tipping rates.)
| | | |
| --- | --- | --- |
| Aluminum Cans | Mixed Paper | Plastic Milk Jugs |
| Cardboard | Newsprint | Tin Cans |
| Scrap Metal* | Office Paper | Metal Appliances* |
| Magazines | Glossy Paper | Pop Liter Bottles |
*Loads of scrap metal and appliances are $10 per load. Appliances that have or previously had coolant are $25 per unit.
Leavenworth Brush Drop-Off Site
A drop-off brush yard on East Leavenworth Road is available to residents and businesses in the apple maggot quarantine area. Brush, tree and bush trimmings, garden waste, needles and leaves are accepted. No rocks, dirt, sod, lumber or garbage are allowed.
Location: Chelan County day pit on East Leavenworth Road, near the Icicle Road intersection
Hours: 8 a.m. to 3 p.m. Fridays (closed November-March)
Cost: $10 a cubic yard, with a minimum fee of $10
Other Transfer Stations in Chelan County:
Wenatchee Transfer Station (Operated by Waste Management)
1421 S. Wenatchee Ave. in Wenatchee 509-662-8885
Open Tuesday – Saturday, 9 a.m. to 5 p.m.
Chelan Transfer Station (Operated by North Central Recovery & Recycling)
23235 State Highway 97A in Chelan 509-682-5631
Open Tuesday -- Saturday

Summer Hours: 10 a.m. to 5 p.m. Winter Hours: 10 a.m. to 4 p.m.