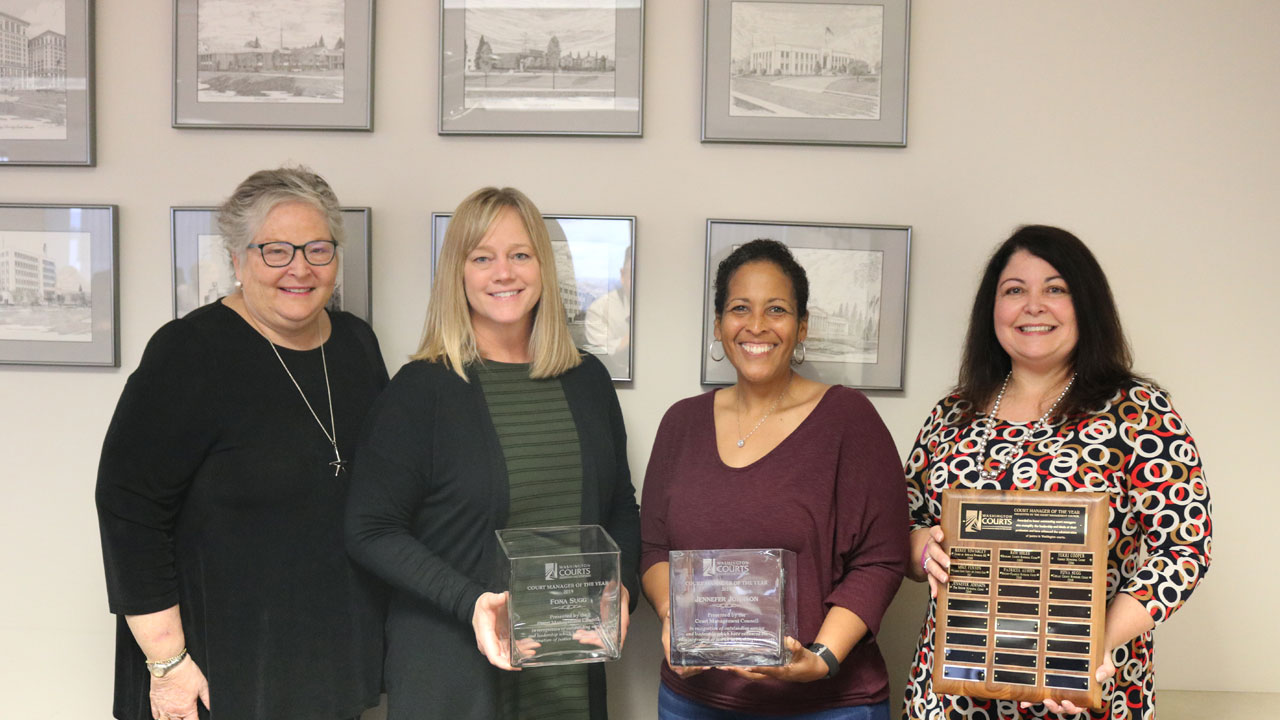 Des Moines Municipal Court Administrator Jennefer Johnson and Chelan County Superior Court Administrator Fona Sugg were both named as the 2019 Court Manager of the Year at the BJA/CMC joint meeting on November 15. The award, established in 1987, honors an outstanding court manager for their exemplary contributions to the administration of justice in our courts.
Posted: December 12, 2019
Read More arrow_forward
Superior Court Archivearrow_forward
Chelan County Superior Court
Chelan County Superior Court is a court of general jurisdiction. Three Superior Court Judges presently serve Chelan County and one full-time Court Commissioner.
Department Number 1 - Judge Lesley A. Allan
Department Number 2 - Judge Travis C. Brandt
Department Number 3 - Judge Kristin M. Ferrera
Court Commissioner - Tracy S. Brandt
These judicial officers preside over criminal and civil cases including:
Crimes against persons
Property crimes
Divorces
Juvenile crimes
Probate of estates
Personal injury actions
Adoptions
Mental illness
Matters of domestic violence
Dependencies
Other civil actions
Posted: 01/23/2015 02:31 PM
Last Updated: 02/01/2019 04:51 PM