Flood Control Zone District
About Flood Control Zone District (FCZD)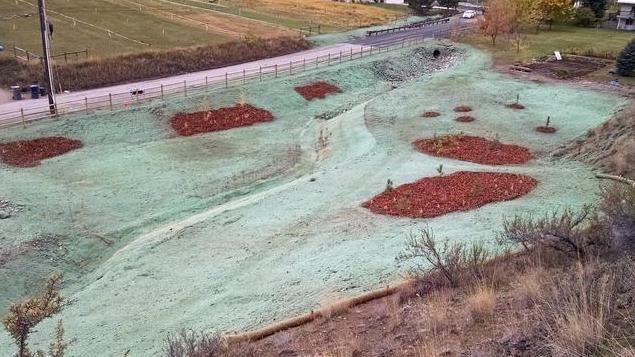 History
The Chelan County Flood Control Zone District (FCZD or District) was established by the Board of County Commissioners by Resolution 2014-59, pursuant to RCW 86.14, in response to not only the growing frequency and severity of flash and stage flooding in greater Chelan County but also the resulting impacts and risks to public infrastructure and critical facilities.
In July 2015, the FCZD then began working through a process to develop a Comprehensive Flood Hazard Management Plan, which was later passed in November 2017. To assist, a steering committee was formed to oversee all phases of the planning effort. Committee members included key County staff, outside agencies, citizens and representatives of the various cities within Chelan County.
The purpose of the Chelan County CFHMP is to develop a holistic approach to flood control that encompasses flood control management and floodplain management, utilizing structural and nonstructural methods of reducing flood hazards. Flood hazard and floodplain management also are not limited to areas within the floodplain but can extend to the entire watershed.
Ongoing Capital Projects
The following FCZD projects are currently underway or in the works:
Slide Ridge Retrofit: A team of experts is designing a bridge structure for this location to eliminate Slide Ridge's impact on South Lakeshore Road. A bridge will reduce the risk of damage to life and property through the conveyance and control of mud and debris flows originating from Slide Ridge. A bridge also will ensure a year-round, continuous corridor for the community that surrounds Lake Chelan and it will be a proactive solution to a problem that Chelan County has dealt with for decades.
No. 1 Canyon Flood Debris Facility: A team of experts is designing a series of flood debris facilities that will be built on county-owned land in No. 1 Canyon in Wenatchee. The debris facilities will provide a collection and release point for reoccuring, debris-laden floodwaters that often strike the canyon following rain events or during heavy snowmelt.
No. 1 Canyon Gap Analysis: No. 1 Canyon can be characterized as having a steep channel profile throughout its 6.8-square-mile basin, allowing for alluvial sediment transport in debris flows typically occurring during floods on the order of 10-year and greater recurrence intervals. When this happens, flooding of private and public property occurs, leaving costly cleanup to homeowners, Chelan County and the City of Wenatchee. The Gap Analysis would analyze the basin as a whole and determine where and what is needed to minimize the damage experienced from this type of flooding event.
No. 1 Canyon Conveyance Project: Design on this project is nearly complete, with construction expected to begin in 2018. Construction will involve the installation of 450 feet of 36-inch culvert to aid in the conveyance of reoccuring flood flows from No. 1 Canyon.
If you have a question about the Chelan County Flood Control District, email fczd@co.chelan.wa.us or call 509-667-6415. For elevation certificates, contact Chelan County Community Developement at 667-6225.
Posted: 05/17/2018 10:25 AM
Last Updated: 10/04/2018 10:12 AM