Flood Control Zone District News
Board adopts Comprehensive Flood Hazard Management Plan
Posted By: Flood Control Zone District on May 01, 2018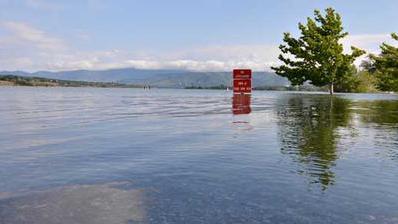 The Board of Supervisors of the Chelan County Flood Control Zone District recently adopted the district's Comprehensive Flood Hazard Management Plan and Financial Policies. The management plan and financial policies will guide the direction of the Flood Control Zone District. The plan is available at Comprehensive Flood Hazard Management Plan.
The management plan will now be submitted for pre-adoption review and comment to the Insurance Services Office of the Federal Emergency Management Administration. Once pre-adoption approval is provided, Chelan County will formally adopt the management plan. The management plan is a necessary step in applying to the National Flood Insurance Program's Community Rating System. The CRS recognizes community efforts beyond NFIP minimum standards by reducing flood insurance premiums for the community's property owners. It is the Chelan County Flood Control Zone District's goal to apply to the CRS.
Among the district's other goals that are in the works at this time are:
Develop a public education and outreach plan.
Finalize a Floodplain Development Permit based upon language within Chelan County Code Chapter 3.20.
Close out the Washington Department of Ecology's Community Assistance Visit action items.
Continue working with community stakeholders on maintaining the City of Cashmere levee system.
Coordinate with local cities on implementing the Comprehensive Flood Hazard Management Plan.
Complete the programmatic Hydraulic Project Approval for operation and maintenance of the Wenatchee canyon drainages.
Begin a program for high water mark recording.
Investigate grant opportunities.
For questions about Elevation Certificates, contact Doug Lewin in Chelan County Community Development at 509-667-6225.